IT Innovations in Healthcare
Sponsored and Hosted by: Johnson & Johnson
Location: Johnson & Johnson
IT Innovations in Healthcare:
How technology is changing the delivery and outcomes of your health.
A recent report by MarketsandMarkets states that the IT healthcare market in North America is expected to reach $280 billion by 2021 with a growth rate of 15.9% during the period of 2016 to 2021. This steady growth is credited to the continuing acceptance of multiple healthcare-specific IT solutions designed to:
> Improve overall patient care
> Reduce overall healthcare costs
> Provide ready access to medical records
> Assist physicians in the use of medical applications and biosensors
Don't miss this interactive discussion with a panel of experts as they share healthcare innovations from leading Tampa Bay area companies.
WELCOME FROM OUR SPONSOR
Caring for the world, one person at a time, inspires and unites the people of Johnson & Johnson. We embrace innovationâ€"bringing ideas, products and services to life to advance the health and well-being of people around the world. We believe in collaboration, and that has led to breakthrough after breakthrough, from medical miracles that have changed lives, to the simple consumer products that make every day a little better. Our over 125,000 employees in 60 countries are united in a common mission: To help people everywhere live longer, healthier, happier lives.
Rakesh Trivedi
IT Director, Global Service Owner, AS Quality PLM Application Development

Rakesh has management accountability supporting all Quality PLM platforms across all segments. The primary focus of his role is to set up application development services for new Global Quality PLM systems as well as continue to improve and optimize service for all legacy systems following current AS processes.
Rakesh has over 22 years of experience across IT, Quality and Engineering departments with roles of increasing levels of responsibility and leadership. Rakesh joined Johnson & Johnson in 1994. Rakesh holds a B.S. in Electrical Engineering from New Jersey Institute of Technology and is ITIL Certified in Foundations and IT Service Strategy.
Dawn Starr
Sr Manager, Quality PLM Applications Development
Dawn has over 28 years of experience in the IT space with roles of increasing levels of responsibility and leadership. She is currently Senior Manager, PLM Application Development, QA PLM services. In this role, Dawn is responsible to train and manage the development teams in Tampa for QA PLM platforms across all segments.
Previously Dawn was the first woman IT manager in Alcan Cable's manufacturing plant where she was part of the senior management team. She spent four years learning about the workings of a manufacturing plant and how IT and applications interact with the business of producing product.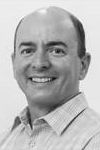 Emilio Carlos Silva
ITAS DIR, GPO, ORDER INTAKE & PSSC, Business Operations
Emilio Silva joined Johnson & Johnson as our IT Manager for applications operations in March 2007. In this role he had responsibility to support Consumer North America application services and operations for business intelligence, sales support and warehouse operations. Emilio supported the Application Services to become a global organization by integrating Latin America IT operations into the global operating model. In 2011 Emilio became the Regional Application Support leader to all different technologies and business processes across Latin America.
By mid-2016 Emilio moved into IT AS Tampa Development center to act as a Global Process Owner for the Application Services order intake.
Ellie Wagner
Senior Manager, Source-to-Settle Support Services, North America
Co-Chair Women's Leadership Initiative
Ellie is responsible for the deployment and daily operations of the Procurement Shared Services Source-to-Settle Regional Support Services process.
She is also the co-chair of the Women's Leadership Initiative (WLI), that maximizes the power of women at Johnson & Johnson to drive competitive advantage.
Featured Speaker(s)
MODERATOR
Loren Pierson
IT Director â€" GSO QEM
Johnson & Johnson
Loren Pierson has worked in Information Technology for Johnson & Johnson for the past 16 years playing various roles. She has focused on supporting the Sales, Marketing and Quality organizations to drive solution delivery to deliver business value. Her current role is focused on leading a team responsible for the development of Quality applications supporting complaint management, investigations and change control across the MD, Consumer & Pharm sectors in J&J.
Loren holds a Bachelor in Computer Science from LaSalle University and MBA from Drexel University in Philadelphia. Loren currently resides in Philadelphia, PA.
PANEL DISCUSSION

Lady Linares
IT AS Manage, AS D&A
Johnson & Johnson
Lady Linares graduated from Rutgers University with a B.S. in Biomedical Engineering, concentrating in 3D visualization. She's currently an IT Scrum Master in ITS Application Services team, based in Raritan, NJ. As a scrum master, she manages and plans development activities using Agile methodology to deliver a robust website and mobile app solution for patients undergoing surgery. The program called Health Partner is focused on patients who are interested in total knee replacement, hip replacement, and bariatric surgery and will soon be expanding to other surgeries within Medical Devices. The program helps patients prepare for surgery and get back to doing what they love after surgery.
Additionally, IT uses behavioral change techniques from the Human Performance Institute for a sustained, long lasting recovery. Future phases of the program include providing the healthcare physician the patient's holistic patient journey for a more tailored care plan.
Amy Gleason, RN
Chief of Staff
CareSync
Amy Gleason, Chief of Staff and Cofounder at CareSync, began her career in nursing and quickly found that she loved technology. Because she is a believer that technology can improve healthcare, she spent years implementing and building Electronic Medical Record and Practice Management applications.
In June 2010, her daughter was diagnosed with a rare autoimmune disorder, which opened her eyes to a whole new set of challenges in the healthcare system. As a caregiver, she had a new role to play in keeping her daughter's care organized, efficient, and effective, and she draws on this experience at CareSync to help patients and their families have better coordinated care and improved health outcomes.
Amy also proudly volunteers as the Vice President of Research for the Cure JM Foundation, a non-profit that funds research, raises awareness, and supports families of children with Juvenile Myositis.

Christina Slade
VP Product Management
Greenway Health
Christina Slade is passionate about innovation and has spent the past 20 years as a serial "intrapreneur" bringing innovations from the early stages of concept ideation through to market launch. In her role as Vice President, Product Management at Greenway Health, she is responsible for the strategic direction of Greenway's population health, analytics, consumer, and life science services lines of business.
She holds an MBA from Indiana University and a bachelors in Chemistry from Knox College.
Lara Hamade
IT AS Lead, Digital Health Tech Services, AS D&A
Johnson & Johnson
Lara Hamade earned her B.S. in Biology and Clinical Psychology with a concentration in Behavioral Pharmacology and Neuroscience from Rutgers University. She commissioned as an officer from Rutgers into the NJ Army National Guard, currently serving as a Future Operations 1st Lieutenant in a Logistics Battalion out of Teaneck, NJ. AT Johnson & Johnson, Lara is currently an IT Service Owner and Scrum Master in Application Services for Healthcare Technology Pharma R&D solutions. She is responsible for managing the development and delivery of digital solutions through the collaboration with clinical partners in R&D, internal and external. Some of the major programs within the portfolio Lara manages focus on chronic diseases and disease intervention by building platforms that are patient and healthcare provider facing, often integrated with biosensors, such as Rheumatoid Arthritis, Autism, Mental Health, Alzheimer's, and others.
In addition to her role in the military and at Johnson & Johnson IT, Lara is also an active member and National Chair of the Veteran's Leadership Council, an employee resource group within J&J. She manages a community partnership with the Travis Manion Foundation (TMF), as well as driving talent acquisition and leadership development efforts for Veterans at the company.
Schedule of Events
6:00-6:40 . . . . . Networking, Demonstrations, Appetizers
6:45-7:45 . . . . . Panel Discussion
7:45-8:00 . . . . . Q&A, Wrap-Up

Meeting Notes
Bring your business cards to participate in our raffle for a free 1-year WITI membership!

Men are always welcome and encouraged to attend all WITI events.

On-site registration is an additional $10 at the door.

For J&J security purposes, you will need to show some form of identification when you receive your badge.