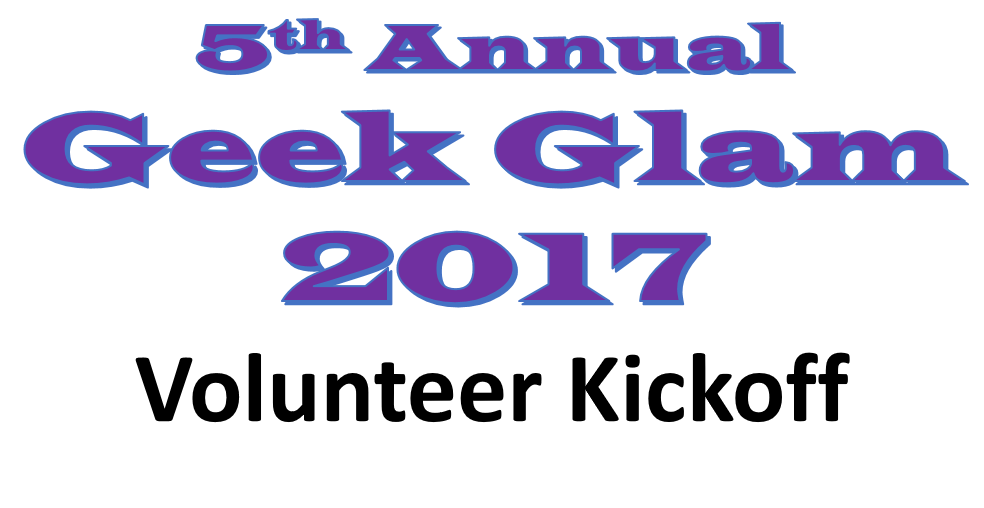 Please join us to learn more about the 5th Annual Geek Glam event to be held on October 12th, 2017, and ways that you can help make it one of the best events yet!
Committee chairs will describe the different activities required to run this signature event and answer any questions you may have. We'll be forming committees and signing up volunteers to get started.
Be thinking about what committee you would like to join or any particular skills and passions you have that can be leveraged to make this event smooth and successful. This could be anything from "great with PowerPoint or Word" to "wrapping beautiful silent auction baskets" to "representing WITI in the community to get great gifts and donations for the event". The list is endless.
Type of Committee Needs:
* Administration and Project Planning
* Event logistics - facility, food, entertainment
* Fashion Show
* Fund raising, sponsors, silent auction and door prize gifts, swag bags
* Marketing promotion and materials, theme, graphic design
* Membership and the Scholarship
* Peer/Partner organizations
* Registration and Finance
* Social Media - before, during, after
* Technology support and Silent Auction logistics
* Vendor shopping booths