Member Login | Membership Sign Up

---
States of Integrity
An Interview with Barbara Annis by David Creelman
Integrity is a worthy end in itself but it also plays a role in such core HR outcomes as retention, inclusiveness and productivity. David Creelman spoke to Ms. Annis about her model on the five states of integrity.
David Creelman - What do you mean when you talk about states of integrity?
Barbara Annis - States of integrity is a leadership model. When I speak about integrity I'm not talking about following the rules but more about being whole, entire and complete. It is not a moral definition but a definition of a state of wholeness. For example, a car that has lost a wheel has lost integrity and is incapable of functioning effectively.
Continued ...
---
New for WITI Members!
Videos now playing in the WITI Members' Area:

You can also search the WITI Member Directory to find support and insight from WITI members around the world. Also, be sure to check out the News in the Members' Area for information on how you can benefit from WITI's new partnerships with WIPP and the Human Capital Insititute.

The WITI Members' Area is growing! What would you like to see there? Do you have any suggestions for what would best support you? Please let us know!
---
WITI Talk TeleClasses: Transforming your Future!
Are you ready to transform your career, your life, or your business? Are you interested in making a career change or starting a business/consulting practice, but don't know how to get started? Do you want to explore what your life purpose is, so that you can create a "Mission Statement" for your life?

Register now!
---
Life Lessons From E-mail
By Mellanie Hills
I'm just back from four weeks of travel in the RV with my family, which took us to National Parks across Arizona, Nevada, Utah, New Mexico, and Texas. During the business part of the trip, I had planned to keep up with my e-mail, but that proved to be quite a challenge. I'm not an e-mail newbie, having managed an early IBM-mainframe-based e-mail system for a large manufacturer almost two decades ago and led JCPenney's Internet project in the early 1990s, but even so, this time e-mail proved to be much more than I bargained for.
What we envisioned way back then for e-mail has come, and gone. E-mail is now a big pain due to the overwhelming quantities of junk mail. E-mail has become totally unreliable. In fact, Information Week magazine found that only 60-70% of e-mail reaches the intended recipient. You're not getting 30-40% of your e-mail, and it's not all junk that is getting weeded out - you may be missing important e-mails, too.
Continued...
---
WITI Marketplace
What an immediate impact we could make if each of us decided to spend our business and consumer dollars on women-owned businesses - to find a coach, consultant, software vendor, dentist, conference-call vendor, phone service, computer and so on from a woman! This is what the WITI Marketplace is all about. There are over 100 women-owned businesses in the Marketplace so you don't have to search far to find the products and services you need! Search the Marketplace today!
Featured Business: SitterCity
Need a babysitter? We've got 40,000! Founded and run by female entrepreneurs, Sittercity is the biggest and best parent-babysitting matchmaking service on the Web. Join now to post jobs and search the profiles of our thousands of sitters by location, availability, rate, languages spoken, special qualifications, and more -- and enter promo code WITI when registering to get 2 months for free!
Is your business in the WITI Marketplace? Do you have a special offer for WITI members or would you like to be a featured business in a future issue of the Strategist? We'd love to hear from you!
---
TECHXNY, New York's Technology Week is THE East Coast showcase for technology professionals. October 5-7, 2004, sees a range of new co-locations including TECHXNY, CETEX, Tom's Hardware Expo, Wireless Workforce, OutsourceWorld and BPO Connections. For your free expo pass and 15% off all conference programs, visit www.techxny.com/registration.cfm and enter agtep5.
---

CTIA WIRELESS I.T. & Entertainment®, coming to San Francisco's Moscone Center October 25-27, 2004, is the only show that presents how wireless technologies are being integrated into the enterprise and vertical business markets such as healthcare, government, automotive, retail etc. The capabilities of today's wireless devices continue to expand and improve across business sectors and personal entertainment, and CTIA WIRELESS I.T. & Entertainment effectively delivers wireless data solutions that are right for every segment of the market based on individual needs and budgets. WITI Members: Passes are available! Visit the Member's Area for more information!
---
The "WE DECIDE!" National Voter Registration Drive is now a reality!
WITI is working with Women Impacting Public Policy (WIPP) and Office Depot to ensure registering to vote can be quick, easy and powerful! All 900 Office Depot locations across America have a space in each store specifically dedicated for voter registration and the www.wedecide2004.com website is up and active. This is a wonderful opportunity for all of us to ensure every tech-savvy and business-savvy woman takes five minutes and registers or re-registers to vote. And we need to ensure that every employee of a woman-owned business is also registered as well. WIPP will use the number of hits to the www.wedecide2004.com website to show the press and politicians that tech-savvy and business-savvy women and those they influence truly are the deciding swing vote in 2004.
So please, take just five minutes and do these three easy things:
Go to www.wedecide2004.com and register or re-register.
Attach the www.wedecide2004.com link with a quick note to your employees, friends and business acquaintances encouraging them to register or re-register at www.wedecide2004.com. Just attach the note and send it to your e-mail address book.
Join the celebration of the 84th Anniversary of Women's Right to Vote by attending the "WE DECIDE!" National Luncheons on August 18th. With 21 locations across America, this will be a tremendous opportunity to highlight the gains women have make in the voting booth and in business. More information is available at www.wedecide2004.com.
FREE WIPP Membership for all new and renewed WITI memberships! For details...
---
Gartner's IT Asset Management Summit and Software Asset Summit
Gartner IT Asset Management Summit (September 20 & 22, 2004 -- Orlando, Florida) will provide practical, actionable advice on how to maximize your IT investments, even with limited resources. Each presentation contains defined best practices and corresponding performance metrics. Gartner Software Asset Management Summit (September 22 & 23, 2004 -- Orlando, Florida) will provide best practices for managing software asset compliance issues, negotiating strategies and contract and vendor management. Plus, get in the mind of key software vendors when they share their latest thinking on software licensing and pricing models and other offerings in software asset management. WITI members receive a $200 discount off the standard registration price! For more information, visit the IT Asset Management Summit website at gartner.com/us/itam and Software Asset Summit at gartner.com/us/sam; to register, call 800-778-1997 and mention priority code WITI2004 for the special rate.
---
WITI Works
WITI GLOBAL EXECUTIVE NETWORK (GEN)
An Exclusive Network for Executive Women! - Are you an Executive Woman who wants the opportunity to get together with other executive women to share solutions, access connections and influence top level executives in industry? WITI has now launched WITI GEN for Executive VPs, Presidents, Chairman and Board members who meet GEN membership requirements. GEN Teleclasses, led by Barbara Annis exclusively for WITI GEN members, will begin this September. If you want to be considered for a GEN membership, please complete the application and someone will get back to you within 3 days of receiving your application!
WITI4HIRE
Accelerate Your Career! - Companies that get it are searching the resume database at WITI4Hire every day. Don't be overlooked! So, whether you are actively seeking a job or just open to great possibilities, add your resume today (FREE for members AND non-members, and confidential too!) to be noticed by companies like New York Times Digital, Best Buy, Altiris, Southern California Edison and GOJO Industries, Inc. Don't want to wait? Visit WITI4Hire and search for your next job!
Employers Click Here
WITI HALL OF FAME

The WITI Hall of Fame was established in 1996 by WITI to recognize, honor, and promote the outstanding contribution women make to the scientific and technological communities that improve and evolve our society. Join us June 28-30 of 2005 in New York City for the Tenth Anniversary Celebrations.
If you would like to make a nomination for the 2005 WITI Hall of Fame, please download the 2005 nomination form. The nomination deadline is December 1, 2004.
---
Company Spotlight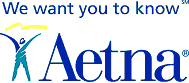 Welcome to the new Aetna - the company that values fresh ideas, unique perspectives and creative thinking. At Aetna, we are transforming our company, offering more information, more choice and more freedom to our customers to help them lead healthier lives. To succeed, we need people who can help us build on our impressive history. Are you looking for an opportunity that will open your door to success? Help you soar as a professional? If so, there may be a place for you at Aetna. There has never been a more exciting time to join us than right now.
Aetna is one of the nation's leading providers of health care, dental, pharmacy, group life, disability and long-term care products, serving approximately 13.7 million medical members, 11.8 million dental members and 11.7 million group insurance customers, as of December 31, 2002. The company has expansive nationwide networks of more than 552,000 health care services providers, including over 332,000 primary care and specialist physicians and 3,373 hospitals. Aetna provides these benefits to employer and plan sponsor customers in all 50 states, ranging from large multi-site national accounts to middle-market and small-employer groups.
Right here. Right now. This is your opportunity to step forward. Come experience the world at Aetna and make this a defining moment in your career.
Search for Aetna jobs on WITI4Hire.
Job Spotlight
Sales Engineer - MegaPath Networks, Inc.
MegaPath Networks Inc. delivers secure access and managed network solutions that enable businesses of all sizes to cost-effectively connect branch offices, storefronts, mobile workers and home-based workers to centralized corporate resources. MegaPath offers comprehensive managed access, VPN and security services and is the single source of contact for the design, deployment, monitoring, reporting and support of remote connectivity solutions.
MegaPath is currently seeking a Sales Engineer with 3+ years experience supporting a sales organization. The ideal candidate will be experienced with networking and VPN technology. Hands on experience configuring routers or firewalls preferred. Should have experience designing and presenting technical training to sales people. In this position you will support a 20+ team of inside sales professionals selling broadband and VPN access to business customers. This requires the ability to answer technical questions on sales calls and design network diagrams using Visio. Knowledge of BGP, Bonding, Frame Relay, ATM, Network Security, and Netopia routers a plus. Would prefer the ideal candidate to have Cisco or security certification. This is a high profile position with visibility into all business units.
Not Yet a WITI Member?
Consider these benefits for WITI members only:
Member spotlights, interviews and speaking opportunities
Invitations to members only meetings and events
List your small business or consulting practice in the WITI Marketplace.
Send/receive e-mails in WITI's general or technical listserves for invaluable and quick input on broad ranging issues.
Special Interests Groups
New Member Directory
Special discounts at all WITI events and meetings worldwide
And much, much, more .... Become a Member Today!
Upcoming Network Events
August 26 - Atlanta
How to make most of a networking event
September 1 - Houston
Women at the Top, the Road to Success...A Panel of Achievers
September 14 - Los Angeles
WITI-LA Professional Development Meeting
September 15 - New Jersey
Successful Women Entrepreneurs
September 17 - Michigan
Tips and Tools: Unlocking the Secrets of Career Advancement
September 21 - Orange County
Unleash Your Speaking Power!
September 28 - South Florida
WITI S. Florida & CIOs Team Up for Annual Hope Fundraiser
October 16 - Michigan
Bring Your Daughters to Breakfast
November 10 - Orange County
WITI - Orange County Awards: Tribute to Leaders
November 19 - Michigan
Michigan WITI Awards: Honoring Outstanding Companies Supporting Women

More information about network events in your area is available on our website.
WITI @ ...Keeping you up-to-date on where you'll find WITI!
WITI@ keeps you up to date on where you will find WITI partners, WITI discounts, WITI women attending industry events. Visit the Members area of the WITI website for priority discount codes for these events. If you want a discount to an event you will be attending and/or want to meet other WITI women at that event, just let us know so we can get it for you!
Midsize Enterprise Summit
Feb 8 2004-Sep 22 2004
Multiple Cities and Dates,
Drive Human Capital Results by Engaging and Retaining Key Talent
Aug 23 2004
Minneapolis, Minnesota
Drive Human Capital Results by Engaging and Retaining Key Talent
Aug 25 2004
Chicago, Illinois
Fortune Small Business presents Go For Growth
Aug 27 2004
Los Angeles, California
Drive Human Capital Results by Engaging and Retaining Key Talent
Aug 30 2004
Atlanta, Georgia
Drive Human Capital Results by Engaging and Retaining Key Talent
Sep 1 2004
Dallas, Texas
Global Talent Management: Developing The Global Talent Mindset
Sep 8 2004
On the Web,
2nd Annual Executive Women's Forum: Bringing Together Women of Influence
Sep 8 2004-Sep 12 2004
Naples, Florida
Fortune Small Business presents Go For Growth
Sep 9 2004
Orlando, Florida
Drive Human Capital Results by Engaging and Retaining Key Talent
Sep 13 2004
Los Angeles, California
Drive Human Capital Results by Engaging and Retaining Key Talent
Sep 14 2004
San Francisco, California
Drive Human Capital Results by Engaging and Retaining Key Talent
Sep 16 2004
Seattle, Washington
Gartner Software Asset Management 2004
Sep 20 2004-Sep 22 2004
Orlando, Florida
Gartner IT Asset Management and TCO Summit 2004
Sep 22 2004-Sep 23 2004
Orlando, Florida
The Future Labor Market and You: How Demographics, Demand, and Work Attitudes Will Change Your Organization
Sep 23 2004
On the Web,
Recruiting and Workforce Acquisition Technology 2004 - Tooling Up For The Next Talent War
Sep 24 2004
New York, New York
Gartner Application Development Summit: The Path to Modern AD
Sep 27 2004-Sep 29 2004
Phoenix, Arizona
Recruiting and Workforce Acquisition Technology 2004 - Tooling Up For The Next Talent War
Sep 27 2004
Chicago, Illinois
Venture Scene New Jersey presents What Matters Most in Obtaining Venture Funding?
Sep 28 2004
East Brunswick, New Jersey
Pipeline Seminiar: Boardroom Bound
Sep 28 2004-Sep 29 2004
Washington, District of Columbia
Drive Human Capital Results by Engaging and Retaining Key Talent
Sep 29 2004
Washington, District of Columbia
Gartner CRM Summit Fall 2004
Oct 4 2004-Oct 6 2004
Phoenix, Arizona
TECHXNY - New York's Technology Week
Oct 5 2004-Oct 7 2004
New York, New York
DigitalLife
Oct 14 2004-Oct 17 2004
New York City, New York
Mobile Marketing RoadShow
Oct 14 2004
Boston, Massachusetts
Gartner Presents Symposium/ITxpo 2004
Oct 17 2004-Oct 22 2004
Orlando, Florida
OOPSLA '04
Oct 24 2004-Oct 28 2004
Vancouver, British Columbia
CTIA Wireless IT & Entertainment 2004
Oct 25 2004-Oct 27 2004
San Francisco, California
Recruiting and Workforce Acquisition Technology 2004 - Tooling Up For The Next Talent War
Oct 25 2004
San Francisco, California
Recruiting and Workforce Acquisition Technology 2004 - Tooling Up For The Next Talent War
Oct 27 2004
Seattle, Washington

For more information and discounts