Member Login | Membership Sign Up

Hi-Tech Timewasters And Timesavers
By Robin Raskin
It's that time of year again. Americans are making their New Year's resolutions and according to experts, nearly 85% of these will never happen. What's on the list?
What are the most popular New Year's resolutions?
Tops is weight loss; next are finding ways to manage money or create more free time for family, friends and leisure. Can technology help or just get in the way? Well, that depends on which technology.
Continued ...
---
Announcing WITI DreamCircles!
... a unique community where you can dream big, take risks, overcome obstacles, find resources and achieve success!
WITI Dream Circles are starting January 4th! Register now and receive:
Monthly, real-time phone coaching with America's Dream Coach®, Marcia Wieder
Weekly, real-time phone calls with Certified Dream Coaches
Weekly Dream Talks with celebrities, authors, and renowned business experts
Access to Active Dream Message Boards
24-hour access to our online virtual community of dreamers
Discounts on inspiring resources & events
And $50 in WITI bucks to use for Membership or Teleclasses.
All this is available to WITI members for just $149.00/year. (That's less than $13/month!) Not a WITI member? You can still join WITI Dream Circles for $250 and receive a one year membership with WITI. Register today!

Don't wait! Invest in yourself. Invest in your dreams!
---
Here's to Your Holiday Health
By Mellanie Hills
Are you practically guaranteed to gain weight during the holidays, or to eat the wrong things? It doesn't have to be that way. What are some simple ways to eat right during the holidays and not gain weight?
---
WITI's 15th Anniversary Membership Drive

Hurry! This Special Deal Ends December 31st!
Join or renew your WITI membership today to receive over $474 in savings. Plus FREE Membership in Two Partner Organizations! For more information, please visit our website.
Already an active WITI Member? Please visit the Member's Area. There is a new Article Library, more free videos from our 2004 National Conference, access to discounts and the Members Directory. Also, publication opportunities for your articles on WITI's website... Share your knowledge!
---
Understand the Secrets of Corporate Success
By Loren Bonner
Often, senior corporate positions are associated with stress and lack of time for oneself, one's peers and one's family. However, if someone has the capability to rise to the top professionally, then she also can become emotionally and socially intelligent. All she needs is a little coaching.
A leadership coach and corporate consultant herself, Susan J. Bethanis has written an intimate story of a semi-fictional leader's evolution into a corporate sage. Bethanis takes the reader through an engaging series of coaching sessions, allowing the reader to "eavesdrop" and witness the transformation of Max Sinclair from an over-worked, speedy and demanding executive into a triumphant visionary.
Continued ...
---
WITI Talk TeleClasses: Transforming your Future!
Are you ready to transform your life and/or your career? Do you need help figuring out "what next?" Do you want to explore what your life purpose is, so that you can create a "Mission Statement" for your life? Do you have a Mission Statement, but don't know where to go from here? If you answered YES to any of these questions, please join us for a WITITalk Teleclass. Participants in these teleclasses have made major changes in their lives, after just the first class!

WITI Members: Visit the Members' Area for promo codes to receive an additional $25 off this TeleClass! Register now!
---
Women on the Move
Do you have an announcement or promotion you'd like to share? Use the form in the Member's Area to send us your news to appear in the Strategist and also on our website. If you prefer, you can also email the editor.
---
WITI Marketplace
What an immediate impact we could make if each of us decided to spend our business and consumer dollars on women-owned businesses - to find a coach, consultant, software vendor, dentist, conference-call vendor, phone service, computer and so on from a woman! This is what the WITI Marketplace is all about. There are over 100 women-owned businesses in the Marketplace so you don't have to search far to find the products and services you need! Search the Marketplace today!
Featured Business: BeachLending
As a Mortage Consultant, Michelle Jaeger Jones is dedicated to bringing the "American Dream" of home ownership to any and all, even those who have less than perfect credit histories. The mortgage brokerage helps to eliminate consumers' arduous and frustrating tasks of shopping for the right mortgage loans and lenders. Michelle's prior corporate experience has provided her clients with stress-free and quality interplay with loan resources, enabling her to find the perfect loan. In addition to finding the right lender, another advantage with using Michelle at Beachlending as your mortgage broker includes all the time saved for you, the client. From filling out the necessary paperwork, to doing the search for the lender, she will be in charge of all the leg work. People with excellent credit often utilize Michelle's services knowing they are not only saving time, but getting the best possible loan!
Is your business in the WITI Marketplace? Do you have a special offer for WITI members or would you like to be a featured business in a future issue of the Strategist? We'd love to hear from you!
---
WITI extends extra special thanks to EMC and Oracle for their support of WITI and our 2004 Holiday Networking Parties!
EMC Corporation is the world leader in products, services, and solutions for information storage and management.
What we do:
We help customers of all sizes manage their growing information - from the time of its creation to its archival and eventual disposal - through information lifecycle management. EMC information infrastructure solutions are the foundation of this mission. An EMC information infrastructure unifies networked storage technologies, storage platforms, software, and services to help organizations better and more cost-effectively manage, protect, and share information.
EMC's vision:
Our vision is to create the ultimate information lifecycle management company, to help our customers get the maximum value from their information at the lowest total cost, at every point in the information lifecycle.

EMC. Where information lives.
---
Oracle's business is information - how to manage it, use it, share it, protect it. For nearly three decades, Oracle, the world's largest enterprise software company, has provided the software and services that let organizations get the most up-to-date and accurate information from their business systems. Oracle is a proud sponsor of the WITI conference. We support the empowerment women through technology. Thank you WITI for helping provide tools and experiences to help women move forward in their careers.
---
Partner Events & Announcements
15% off Flowers, Gift Baskets, and hundreds of other products from 1-800-Flowers!
WITI just struck a deal with leader in flowers to offer WITI Strategist subscribers a significant discount on all purchases. Be sure to consider this for the holidays; it's a great last-minute gift! 1-800-Flowers offers more than flowers, including a wide range of gift baskets. This offer includes two great guarantees, a 100% customer satisfaction guarantee and a seven day freshness guarantee. And this offer's good until the end of 2005! Simply shop at www.1800FLOWERS.com and enter code "WITI" under Special Offers during checkout or call 888-755-7474 and be sure to mention promotion code "WITI". Enjoy!
LinuxWorld Conference & Expo
Linuxworld Conference & Expo is the world's leading and most comprehensive event focusing on Linux and Open Source solutions. And it's coming to Boston February 14 - 17, 2005! Come hear directly from industry leaders how companies across the globe have achieved higher profits and increased their productivity by utilizing Linux - the fastest-growing operating system in the world. For more information please visit www.linuxworldexpo.com. WITI Members: Visit the Members' Area for discount information.
---
WITI Works
WITI GLOBAL EXECUTIVE NETWORK (GEN)
An Exclusive Network for Executive Women! - Are you an Executive Woman who wants the opportunity to get together with other executive women to share solutions, access connections and influence top level executives in industry? WITI has now launched WITI GEN for Executive VPs, Presidents, Chairman and Board members who meet GEN membership requirements. GEN Teleclasses, led by Barbara Annis exclusively for WITI GEN members, will begin this September. If you want to be considered for a GEN membership, please complete the application and someone will get back to you within 3 days of receiving your application!
WITI4HIRE
Accelerate Your Career! - Companies that get it are searching the resume database at WITI4Hire every day. Don't be overlooked! So, whether you are actively seeking a job or just open to great possibilities, add your resume today (FREE for members AND non-members, and confidential too!) to be noticed by companies like New York Times Digital, Best Buy, Altiris, Southern California Edison and GOJO Industries, Inc. Don't want to wait? Visit WITI4Hire and search for your next job!
Employers: FREE Labor's Future Trends White Paper with any order. Hurry, offer ends December 31st! Job postings are available starting at only $250, but only for a limited time! More information.
WITIhost.com
If You Are Fed Up With Your Hosting Company or Just Want To Upgrade! - WITIhost.com has better rates, more capacity and better service than major hosting companies. Check out WITIhost.com for comparisons and fees.
WITI HALL OF FAME

The WITI Hall of Fame was established in 1996 by WITI to recognize, honor, and promote the outstanding contribution women make to the scientific and technological communities that improve and evolve our society. Join us in New York City in 2005 for the Tenth Anniversary Celebrations.
If you would like to make a nomination for the 2005 WITI Hall of Fame, please download the 2005 nomination form. The nomination deadline is February 1, 2005.
---
Company Spotlight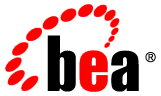 BEA Systems, Inc. is a world leader in enterprise infrastructure software, helping enable companies to improve business responsiveness through service-oriented architecture (SOA), a software design approach that more closely aligns IT with business objectives. BEA addresses the complexity of enterprise IT by delivering a unified development and integration platform for creating responsive enterprises to better meet the needs of customers, partners and employees. The BEA WebLogic Enterprise Platform™ is a superior framework for SOA that helps businesses efficiently leverage IT assets, speed the delivery of new services, and increase adaptability to ongoing change.
Search for BEA jobs on WITI4Hire.
Job Spotlight
Sr. Systems Administrator - Keane, Inc.
Keane, Inc. is hiring for our branch office in New York City. If you're a Sr. Systems Administrator, you'll be interested in reading about the exciting opportunities we are currently recruiting for in New York. As a Keane Sr. Systems Administrator, you will be responsible for providing 1st level support for various trading applications used by traders.
Not Yet a WITI Member?
Consider these benefits for WITI members only:
Member spotlights, interviews and speaking opportunities
Invitations to members only meetings and events
List your small business or consulting practice in the WITI Marketplace.
Send/receive e-mails in WITI's general or technical listserves for invaluable and quick input on broad ranging issues.
Special Interests Groups
New Member Directory
Special discounts at all WITI events and meetings worldwide
And much, much, more .... Become a Member Today!
Upcoming Network Events:
January 5 - Houston
Maximizing Performance and Balancing Life
January 6 - Corpus Christi
The Seven Steps to Living a Balanced Life
January 11 - Portland
New Year, New Friends -- WITI Portland FREE Networking Event
January 12 - Los Angeles
Effectively Achieving Your Financial Goals
January 19 - Boston
Women Leaders in Venture Capital
January 27 - Portland
"Driving Your Own Career" -- Professional Development Seminar Series from WITI Portland
February 2 - Houston
Career Strategies and Job Search Workshop
February 19 - Atlanta
What's New for 2005 - Technology and Opportunities
March 2 - Houston
Opening Windows in the Glass Ceiling: 6 Key Practices of Successful Women Leaders
April 21 - Atlanta
WITI Mentoring - Making the Connection
April 28 - Philadelphia
Women and the Modern Business World with Margaret Heffernan

More information about network events in your area is available on our website.
WITI @ ...Keeping you up-to-date on where you'll find WITI!
WITI@ keeps you up to date on where you will find WITI partners, WITI discounts, WITI women attending industry events. Visit the Members area of the WITI website for priority discount codes for these events. If you want a discount to an event you will be attending and/or want to meet other WITI women at that event, just let us know so we can get it for you!
Human Capital Management Principles
Jan 6 2005-Jan 7 2005
On the Web
Human Capital Management Principles
Jan 17 2005-Jan 18 2005
Washington, District of Columbia
Going Direct with DirecTV! (LADMA)
Jan 19 2005
Los Angeles, California
Gartner Business Intelligence Summitt
Jan 31 2005-Feb 1 2005
London, Outside US/Canada
Gartner CIO Academy
Feb 1 2005-Feb 4 2005
Tarrytown, New York
LinuxWorld Conference & Expo
Feb 14 2005-Feb 17 2005
Boston, Massachusetts
Gartner Customer Relationship Management Summit 2005
Mar 3 2005-Mar 4 2005
London, Outside US/Canada
Gartner Business Intelligence Summit 2005
Mar 7 2005-Mar 9 2005
Chicago, Illinois
Gartner Outsourcing Summit 2005
Apr 4 2005-Apr 6 2005
Los Angeles, California
Wireless and Mobile Summit 2005
Apr 11 2005-Apr 13 2005
Orlando, Florida
Gartner Wireless and Mobile Summit 2005
Apr 11 2005-Apr 13 2005
Orlando, Florida
Gartner CIO Academy
Apr 12 2005-Apr 15 2005
London, Outside US/Canada
Gartner Application Integration and Web Services Summit
Apr 18 2005-Apr 20 2005
Los Angeles, California
Gartner Wireless and Mobile Summit 2005
Apr 18 2005-Apr 19 2005
London, Outside US/Canada
Gartner Enterprise Architecture Summit
Apr 20 2005-Apr 21 2005
Los Angeles, California

For more information and discounts