Member Login | Membership Sign Up


WITI's 2005 National Conference!
Taking the Lead -- Los Angeles, CA -- May 5 & 6, 2005

WITI's 11th Annual National Conference is moving to Los Angeles and is guaranteed to be the most dynamic conference you've ever attended. WITI is committed to being your partner for success and has designed the conference to maximize the amount of connections, information and resources available to you -- so you can move beyond your challenges and move forward smarter and faster. Highlights include:
Technology Track
Turning your Dreams into Reality
Sustained Learning and Relationship Building
WITI Tech Expo
WITI Corporate Track
Professional Development Track
Click here for more information.

Register before March 1st with promo code "

buildT

" to receive an additional $100 off the registration fee AND a free WITI t-shirt.


Has someone mentored you toward achieving your career dreams? Nominate your Corporate Champion Now to see them recognized at the National Conference!

Exhibit space and sponsorships are still available.
---
Seven Steps To Redesign Your Life
By Jane Herman
Are you living your life by design or by default? Do you fall into life choices (e.g., career/jobs/relationships) by chance or circumstance instead of actively choosing what you want? You can continue to let life "just happen" by default or you can take action to create a life of your own design. Here are some signs that it's time to redesign your life:
You hear yourself say, "I don't have a life!" and silently wonder if it might be possible to create one that is inspiring, joyful, and fun.
When people ask you if you love what you do, your answer is always "No!"
You seek more focus and direction.
Continued ...
---
Special offer for WITI Strategist Subscribers!

Your heart is pounding, your palms are sweaty, you feel faint... That's right, it's "I've got to shop for my Valentine and I have no idea what to get" panic time.
There's no reason to be nervous! At 1-800-FLOWERS.COM®, the perfect gift is heresm! To get started on your stress-free shopping experience, visit the Same-Day Collection for our favorite Valentine gift ideas that the sweethearts in your life will love to receive.
Why should shopping make your heart pound? Isn't that what Valentines are for? Relax and enjoy!
As a special benefit, WITI supporters can enjoy a 15% discount. To place an order and receive your discount, simply shop 1-800-FLOWERS' secure web site at www.1800FLOWERS.COM and enter code "WITI" under special offers during checkout or call 1-800-FLOWERS® at 1-800-356-9377 and mention promotion code "WITI".
---
More "Brand Journalism" in the New Year
By Char Baxter
Technology companies will continue to rely less on advertising and more on public relations and lead generation campaigns in their brand-building efforts in 2005.
The nation's economy has brought a dramatic change to the branding initiative, from one that traditionally leads with a big-budget advertising campaign to a "brand journalism" approach that emphasizes on smaller, tightly focused lead generation or knowledge management campaigns. This is a positive evolution, because an integrated approach is a more affordable, more impactful way of building the brand.
---
WITI Talk TeleClasses: Transforming your Future!
Have you checked out WITI's TeleClasses lately? Participants say, "Thanks for doing the teleclasses!  I think it's terrific and the instructor, Kathy Hill, has an insightful, accepting, and calming style that I find extremely helpful."

WITI Members: Visit the Members' Area for promo codes to receive an additional $25 off this TeleClass! Register now!
---
Five Tips For Harnessing The Power Of Body Shape
By Dr. Marie Savard
Are you an apple or a pear? Most women understand intuitively whether their bodies tend to store fat around their waists (forming an apple shape) or lower down around their hips, thighs, and buttocks (forming a pear shape). But few of us understand the dramatic impact body shape has on our current health and risk of future disease. Every aspect of a woman's life is affected by her shape, including her ability to lose weight, her fertility, severity of menopausal symptoms, response to birth control pills and hormone replacement, emotional volatility, body image, and long-term risks of breast cancer, heart disease, diabetes, osteoporosis, and other disorders.
---
Women on the Move
Women-Owned WilkinsonShein Communications Awarded Two Top Industry Honors
WilkinsonShein Communications, a woman-owned, Virginia-based public relations company connecting the technology industry, has announced that the company has received two Telecom Marketing Awards for outstanding marketing campaigns. The company, formed in October 2003 by partners Leah Wilkinson and Keira Shein, uses its expertise to increase exposure for its clients and enhance their credibility by building and maintaining relationships with key media, analysts and other influencers in the industry.
The Telecom Marketing Awards are among the telecommunications industry's most privileged honors, recognizing the best telecom marketing campaigns and programs of the past year. The awards, presented by the industry's leading telecom business information portal, TelecomWeb, recognize the top telecom industry marketing and PR campaigns in 7 key areas: Overall Marketing Program, Overall PR Program, Community Relations, New Product Roll-Out, New Service Roll-Out, Trade Show Marketing, and Web Marketing.
Do you have an announcement or promotion you'd like to share? Use the form in the Member's Area to send us your news to appear in the Strategist and also on our website. If you prefer, you can also email the editor.
---
WITI Marketplace
What an immediate impact we could make if each of us decided to spend our business and consumer dollars on women-owned businesses - to find a coach, consultant, software vendor, dentist, conference-call vendor, phone service, computer and so on from a woman! This is what the WITI Marketplace is all about. There are over 100 businesses in the Marketplace so you don't have to search far to find the products and services you need! Search the Marketplace today!
Featured Business: Leadership Initiatives Consulting Group
Leadership Initiatives Consulting Group offers:
Corporate coaching for enhancing executive teams, developing high potential leaders, and helping valued managers achieve greater business success
Talent Management and other retention programs for helping employees develop critical skills, realize their career strengths/ interests, and renew their commitment to the company
Mediation/Conflict resolution services for resolving conflicts that may stand in the way of high performing teams
Career Transition services for assisting employees who are making a change
Communications Skills training to enhance presentation skills, networking, negotiating, and interviewing
Career Management for executives and professionals
Is your business in the WITI Marketplace? Do you have a special offer for WITI members or would you like to be a featured business in a future issue of the Strategist? We'd love to hear from you!
---
Partner Events & Announcements
LinuxWorld Conference & Expo
Linuxworld Conference & Expo is the world's leading and most comprehensive event focusing on Linux and Open Source solutions. And it's coming to Boston February 14 - 17, 2005! Come hear directly from industry leaders how companies across the globe have achieved higher profits and increased their productivity by utilizing Linux - the fastest-growing operating system in the world. For more information please visit www.linuxworldexpo.com. WITI Members: Visit the Members' Area for discount information.
---
WITI Works
WITI4HIRE
Accelerate Your Career! - Companies that get it are searching the resume database at WITI4Hire every day. Don't be overlooked! So, whether you are actively seeking a job or just open to great possibilities, add your resume today (FREE for members AND non-members, and confidential too!) to be noticed by companies like New York Times Digital, Best Buy, Altiris, Southern California Edison and GOJO Industries, Inc. Don't want to wait? Visit WITI4Hire and search for your next job!
Employers Click Here
WITI HALL OF FAME

The WITI Hall of Fame was established in 1996 by WITI to recognize, honor, and promote the outstanding contribution women make to the scientific and technological communities that improve and evolve our society. Join us in New York City in 2005 for the Tenth Anniversary Celebrations.
---
Company Spotlight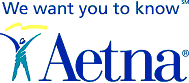 Welcome to the new Aetna - the company that values fresh ideas, unique perspectives and creative thinking. At Aetna, we are transforming our company, offering more information, more choice and more freedom to our customers to help them lead healthier lives. To succeed, we need people who can help us build on our impressive history. Are you looking for an opportunity that will open your door to success? Help you soar as a professional? If so, there may be a place for you at Aetna. There has never been a more exciting time to join us than right now.
Search for Aetna jobs on WITI4Hire.
Job Spotlight
Software Coordinator -- Miami University
This position is responsible for software engineering, systems administration, and Perl/shell scripting on AIX and Linux (prefer Red Hat) operating systems. Requires a Bachelor's degree in Computer Science or related field; minimum of three (3) years experience installing, configuring and integrating AIX and Linux. Disaster Recovery/ Redundancy Planning and logical partitioning experience preferred.
Chief Information Officer & Associate Director -- The Ohio State University
The Chief Information Officer and Associate Director of Communication and Technology will be responsible for developing and implementing a strategic plan for information technology (IT) in CFAES. Our IT strategic plan will require building consensus among stakeholders for the establishment of system-wide technology standards. The Director will promote effective and efficient IT systems to ensure availability, security, capacity, and technical consultation to fulfill the needs of the college. The Chief Information Officer is expected to (a) analyze IT requirements, (b) recommend operating technologies, (c) implement system-wide technology, (d) keep pace with organizational demands and expectations, and (e) coordinate the efforts of IT professional staff throughout the College. The Associate Director is expected to generate and allocate resources to effectively manage the Computer Operations Unit. This position reports to the Director of Communications and Technology.
Not Yet a WITI Member?
Consider these benefits for WITI members only:
Member spotlights, interviews and speaking opportunities
Invitations to members only meetings and events
List your small business or consulting practice in the WITI Marketplace.
Send/receive e-mails in WITI's general or technical listserves for invaluable and quick input on broad ranging issues.
Special Interests Groups
New Member Directory
Special discounts at all WITI events and meetings worldwide
And much, much, more .... Become a Member Today!
Upcoming Network Events:
February 9 - San Diego
Doing Business With the Government
February 10 - Portland
Graceful Leadership Workshop featuring Regina Perata (presenter)
February 16 - San Diego
Speaker Series: "The Long Term Entrepreneur: Paradox or Paradise?"
February 16 - Boston
Business Innovation for Sustainable Growth
February 22 - South Florida
Jump Start Your Career Development in 2005 at WITI's Career-Wise Lollapalooza!
February 23 - New York
Meet the first Computer programmers, the "ENIAC women ", history of women in computing and comments on Harvard President Summers remarks.
February 26 - Atlanta
What's New for 2005 - Technology and Opportunities
February 28 - Philadelphia
Financing your Future: Wealth Management and Small Business Financing
March 2 - Houston
Opening Windows in the Glass Ceiling: 6 Key Practices of Successful Women Leaders by Lynn Matlock Hicks
March 3 - Los Angeles
Women's Leadership Initiatives - Strategies for Personal Growth, and the Importance of Mentoring
March 8 - Portland
What Is Professional Coaching? -- An Interactive Seminar featuring Caroline Weitzer
March 16 - San Diego
Speaker Series: "How to Consult and Make Money at It!"
March 23 - Atlanta
Executive Workshop Series: SUCCESS BY DESIGN
April 12 - San Diego
Speaker Series: "7 Secrets To Sales Success in 2005"
April 21 - Atlanta
WITI Mentoring - Making the Connection
April 28 - Philadelphia
The Naked Truth: Women and the Modern Business World - An Evening with Margaret Heffernan and Friends
May 12 - San Diego
Speaker Series: "The Art of Negotiation"
June 1 - Houston
Nanotechnology and Women's Health Studies
September 14 - Atlanta
The Naked Truth: Women and the Modern Business World - An Evening with Margaret Heffernan and Friends

More information about network events in your area is available on our website.
WITI @ ...Keeping you up-to-date on where you'll find WITI!
[email protected] keeps you up to date on where you will find WITI partners, WITI discounts, WITI women attending industry events. Visit the Members area of the WITI website for priority discount codes for these events. If you want a discount to an event you will be attending and/or want to meet other WITI women at that event, just let us know so we can get it for you!
LinuxWorld Conference & Expo
Feb 14 2005-Feb 17 2005
Boston, Massachusetts
Women For Hire Career Expo
Feb 23 2005
New York, New York
Gartner Customer Relationship Management Summit 2005
Mar 3 2005-Mar 4 2005
London, Outside US/Canada
Gartner Business Intelligence Summit 2005
Mar 7 2005-Mar 9 2005
Chicago, Illinois
Women For Hire Career Expo
Mar 8 2005
Chicago, Illinois
Women For Hire Career Expo
Mar 22 2005
Dallas, Texas
Women For Hire Career Expo
Mar 24 2005
Houston, Texas
Women For Hire Career Expo
Mar 30 2005
Arlington, Virginia
Gartner Outsourcing Summit 2005
Apr 4 2005-Apr 6 2005
Los Angeles, California
Women For Hire Career Expo
Apr 5 2005
San Diego, California
Women For Hire Career Expo
Apr 7 2005
Los Angeles, California
Wireless and Mobile Summit 2005
Apr 11 2005-Apr 13 2005
Orlando, Florida
Gartner Wireless and Mobile Summit 2005
Apr 11 2005-Apr 13 2005
Orlando, Florida
Gartner CIO Academy
Apr 12 2005-Apr 15 2005
London, Outside US/Canada
Women For Hire Career Expo
Apr 12 2005
Tampa, Florida
Women For Hire Career Expo
Apr 14 2005
Atlanta, Georgia
Gartner Application Integration and Web Services Summit
Apr 18 2005-Apr 20 2005
Los Angeles, California
Gartner Wireless and Mobile Summit 2005
Apr 18 2005-Apr 19 2005
London, Outside US/Canada
Women For Hire Career Expo
Apr 19 2005
Boston, Massachusetts
Gartner Enterprise Architecture Summit
Apr 20 2005-Apr 21 2005
Los Angeles, California
Streaming Media East
May 17 2005-May 18 2005
New York, New York
C3 Expo (Corporate & Channel Computing Expo)
Jun 28 2005-Jun 30 2005
New York, New York

For more information and discounts