Member Login | Membership Sign Up

WITI Women Speak Out: National Conference Launches with WITI/IDC Survey "Making Technology Work for Women"
Study Finds Women are Early Adopters, Mobile, Practical and Style Conscious
By Robin Raskin
What better way to launch WITI's National Conference, "Taking the Lead in the Digital Age," in Los Angeles on May 5, 2005, than to ask women what they think of the technology they buy and use?
Here are the top line results of our survey (your survey), conducted in partnership with IDC. More than 2400 of you took the time to tell us what you thought. The survey results challenge the stereotypes about women and technology, revealing that women are early adopters and are pushing the boundaries of what can be achieved through technology products in the United States and worldwide.
Continued ...
---

WITI is gearing up for the December Conference in Silicon Valley! Email [email protected] or call (800) 334-9484 for more information on how to get involved.
---
Why Not Tell The Truth?
By Jane Herman
Communication is the vehicle by which we create and maintain all of our human relationships, and if we "speak the truth" when we talk or write to others, then these relationships can be deep and honest. But there are many reasons why we may not always chose to tell the truth in a given situation. Let's take a look at these reasons and what they cost us, and then explore some ways to tell the truth more easily and consistently.
The truth is personal; it is what is so for you. "Truth" is not synonymous with "reality" or "facts." Continued ...
---
WITI Talk TeleClasses:
Are you ready to transform your life and/or your career, but need help figuring out "what next?" Do you know that there must be "more to life," but you aren't sure how to go about finding it? Do you want to explore what your life purpose is so you can create a "Mission Statement" for your life? Have you created a Mission Statement for your life, but don't know where to go from here? If you answered YES to any of these questions, please join us for a WITITalk Teleclass. Participants in these teleclasses have made major changes in their lives, after just the first class!

WITI Members: Visit the Members' Area for promo codes to receive an additional $25 off this TeleClass! Register now!
---
Making Lemonade: Preparing for and Sustaining Executive Positions
By Dr. Tammie Page
Research indicates that women are underrepresented at the executive levels of information technology (IT) organizations, holding only 5.1% of those positions. Is this a negative or a positive for women who have already obtained executive status or for those who are pursuing it? Some executive women believe that being a minority in the executive ranks of the IT industry has only helped them stand out among their male peers. They have acknowledged the reality of the current situation and have found a great opportunity to turn a negative into a positive. These women use their underrepresented status as a competitive advantage for themselves. They enjoy being in the minority with regard to gender, as they tend to stand out more at meetings and are more likely to be remembered.
Discuss this article! Dr. Page, as a WITI Member, submitted this article to WITI for publication. Do you have expertise to share? WITI gladly accepts submissions for publication! For more information or to make a submission, please visit the Members' Area.
Not Yet a WITI Member?

Women on the Move
Janice Knight completes Dream Coach training with Marcia Wieder
Janice Knight, a seasoned coach and senior HR professional, writes: "I just completed a fabulous, intensive, 6 day training program to become a certified Group Leader for Marcia Weider's Dream Coaching Program. There is real power in aligning with others on your journey, and participating in the Dream Coach Program is an affordable and powerful way to discover and launch long lost dreams." Janice is now ready to help others pursue and achieve their own dreams. If you are ready to join fellow Dreamers on a fabulous voyage of self discovery and creation, Email Janet at [email protected].
Do you have an announcement or promotion you'd like to share? Use the form in the Member's Area to send us your news to appear in the Strategist and also on our website. If you prefer, you can also email the editor.
---
WITI Marketplace
What an immediate impact we could make if each of us decided to spend our business and consumer dollars on women-owned businesses - to find a coach, consultant, software vendor, dentist, conference-call vendor, phone service, computer and so on from a woman! This is what the WITI Marketplace is all about. There are over 100 businesses in the Marketplace so you don't have to search far to find the products and services you need! Search the Marketplace today!
Featured Business: Total 'Net Value, Inc.
PHILIPPA GAMSE is an expert in Internet strategy. Through both consulting and professional speaking programs, she helps companies and nonprofit organizations to maximize and sustain their return on investment in their online presence. She is a Certified Management Consultant, a designation earned by less than one percent of professionals.
Her clients come from a wide range of industries and non-profits in both North America and Europe, including Princess Cruises, Harley-Davidson Motor Company, Prudential Real Estate Affiliates, Reed Exhibitions, the International Association for Exhibition Management, and the Produce Marketing Association.
Her proven track record of innovative thinking has led to key improvements in the online enterprises of her clients, who report significantly increased levels and quality of leads, sales and customer relationships.
Is your business in the WITI Marketplace? Do you have a special offer for WITI members or would you like to be a featured business in a future issue of the Strategist? We'd love to hear from you!
---
The Truth about Women and Work (and nothing but the truth...)


An Evening with Margaret Heffernan and Mary Lou Quinlan
Authors Margaret Heffernan (The Naked Truth: A Working Woman's Manifesto about Business and What Really Matters) and Mary Lou Quinlan (Time Off for Good Behavior: How Hardworking Women Can Take a Break and Change Their Lives) will bring their provocative views and firsthand experiences on the real world of work as women live it to WITI Chicago. They will share how women can survive, succeed - and be happy - in the non-stop careers of their lifetimes.
Don't miss this special event Wednesday, May 25, 2005, from 6:00 - 8:30 PM, at The Northern Trust Oak Street Financial Center in Chicago. Register today at http://www.witi.com/chicago/meeting.php?id=1830.
---
Partner Events & Announcements
Streaming Media East 2005is THE event for leading minds in streaming and digital media solutions! Coming off of a successful Streaming Media West show in October 2004, Streaming Media East 2005 is shaping up to be even bigger than last year. The conference will feature a busy exhibition hall, keynotes from CitiGroup and U.S. State Department executives, and high-level networking opportunities. Streaming Media East is a must-attend event for anyone involved in IT, streaming, or digital media solutions. WITI members: see the Discounts page in the Members' Area for information on how to save $200 on registration.
---
WITI Works
WITI4HIRE
Accelerate Your Career! - Companies that get it are searching the resume database at WITI4Hire every day. Don't be overlooked! So, whether you are actively seeking a job or just open to great possibilities, add your resume today (FREE for members AND non-members, and confidential too!) to be noticed by companies like New York Times Digital, Best Buy, Altiris, Southern California Edison and GOJO Industries, Inc. Don't want to wait? Visit WITI4Hire and search for your next job!
Employers Click Here
---
Company Spotlight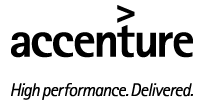 Accenture is the world's leading management consulting, technology services and outsourcing company. We bring together the unique experiences and perspectives of a diverse workforce to deliver cutting-edge technologies and solutions to companies around the world to help them become high-performance businesses. That means we help them find ways to become more successful in every part of business, from strategic planning to day-to-day operations, making them more competitive in their market.
We have over 100,000 people in 48 countries and work with clients in nearly every major industry worldwide, including 87 of the Fortune Global 100 and over two-thirds of the Fortune Global 500. With such a dynamic environment, there's always a chance for growth and opportunity - which means you'll gain more insights and skills than virtually anywhere else.
Search for Accenture jobs on WITI4Hire.
Job Spotlight
Process Engineer -- GOJO Industries, Inc.
Primary Responsibilities/Accountabilities for this position include engineering support for projects relating to new and/or revised products and processes for commercialization; maintaining current production capacity and improving existing systems' performance, quality, and cost; serving as the primary resource for documentation, protocols, and implementation of validation for OTC products; optimizing cost, quality, performance of current products and processes; working on simultaneous projects. Applicants must be able to "switch gears," providing rapid response and flexibility to changes in project scope and direction.
Upcoming Network Events:
May 16 - Boston
Operational Excellence and Execution - Critical Steps to Reaching New Heights on the Corporate Ladder
May 25 - Chicago
The Truth about Women and Work (and nothing but the truth...)
May 25 - New York
Joan Bader, Managing Director CSFB - Career Track..."How women can reach what they want and see no boundaries".
June 2 - Atlanta
WITI Mentoring - Taking it to the next level
June 6 - Boston
Members-Only Social Event: -- Non-members Join for 50% off! Self Promotion, It's not a Dirty Word --Women who have the skills, but not the exposure
June 7 - Portland
Networking Event: My Summer Vacation
June 9 - San Diego
"Strategically Managing Your Career"
June 16 - Houston
Bringing Presence to your Presentation by Sandra Zimmer
July 6 - Houston
Nanotechnology and Women's Health Studies
July 12 - San Diego
MidSummer's Eve Networking Social
August 17 - San Diego
"The Art of Angel Investing": A Joint Presentation of WITI San Diego and San Diego Tech Coast Angels

More information about network events in your area is available on our website.
WITI @ ...Keeping you up-to-date on where you'll find WITI!
WITI@ keeps you up to date on where you will find WITI partners, WITI discounts, WITI women attending industry events. Visit the Members area of the WITI website for priority discount codes for these events. If you want a discount to an event you will be attending and/or want to meet other WITI women at that event, just let us know so we can get it for you!
Streaming Media East
May 17 2005-May 18 2005
New York, New York
AIIM 2005 Conference & Exp
May 17 2005-May 19 2005
Philadelphia, Pennsylvania
Chicago Leadership Breakfast
May 18 2005
Chicago, Illinois
The 2005 Venture Forum
May 25 2005-May 26 2005
Los Angeles, California
Celebrating Venture Capital Investment in Women-led Companies
May 25 2005
Mountain View, California
C3 Expo (Corporate & Channel Computing Expo)
Jun 28 2005-Jun 30 2005
New York, New York
Digital Life
Oct 14 2005-Oct 16 2005
New York, New York

For more information and discounts