Subscribe to our WITI YouTube Channel


WITI Quote Of The Week
"I think transwomen, and transpeople in general, show everyone that you can define what it means to be a man or woman on your own terms. A lot of what feminism is about is moving outside of roles and moving outside of expectations of who and what you're supposed to be to live a more authentic life."

~ Laverne Cox
WITI Spotlight
WITI Spotlights Unique Women Who Deserve Your Attention
By WITI News Staff

Samantha Geraci-Yee is an opera singer and yoga teacher turned wellness-tech entrepreneur.
WITI Talks Diversity Transformation with Dawn Jones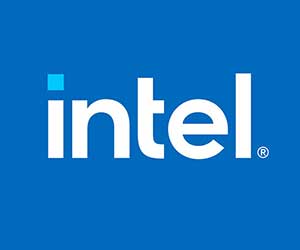 Intel's Dawn Jones on Using Your Voice and Transparency
Find the courage to use your voice, Intel executive Dawn Jones says. "If you give me a seat at the table, a voice comes with the seat," says Jones, Intel's Chief Diversity and Inclusion Officer and Vice President of Social Impact. Read the article here.
New this week at she.WITI.com
Career-Defining Lessons from Trailblazing Women in Sales
Four pioneering sales leaders discussed leadership, success, mentorship, and more at Salesforce's fourth gender equality summit.
Are you curious about what it's like to work at Salesforce? Check out she.WITI.com and sign up today to access opportunities just for you.
WITI Featured Events
Driving Equity Forward in 2022!
September 28, 2022
2:00PM - 3:00PM PDT / 5:00PM - 6:00PM EDT
In this session, we will share the vision for the WIN, as well as the objectives and initiatives for the remainder of the year. This event occurs the fourth Wednesday of every month.
WITI WINS
Through WINS (WITI Industry Networks & Skills) WITI aims to help the WITI Community gain a competitive edge in their professional fields by partnering with industry leaders to sponsor networking events and programs. Check our list of forums.
If you're interested in becoming a WINS leader, please send your bio to wins@corp.witi.com
WITI Success
The Pulse Celebrates The Following Women September 19 - 23
By WITI News Staff

Pulse of the Valley newsletter (a LinkSV product) delivers the latest news in fundings, formations, M&A and IPO events and executive moves daily.
Social Media
Check out the latest updates and events on our social media!: