Featured Speaker(s)
MODERATOR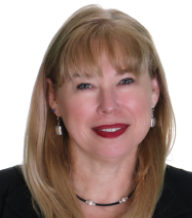 Virginia Lee
VP Technology, Global Cyber Security
Nielsen
Virginia Lee has 30+ years in software engineering, product/program management, and technology consulting. She has provided services to telecom, utility, logistics and media companies through startups, large enterprises, and as an independent business owner. In her utility practice, Ms. Lee led the Standards team for a NIST working group which published the NISTIR 7628 Guidelines for Smart Grid Cyber Security in 2010. Most recently, Ms. Lee has taken the lead for the Global Cyber Security Program Integration team at Nielsen. She holds degrees in Software Engineering and an MBA, both from the University of South Florida, and is an active member of the Executive Council for the Tampa Bay Technology Forum.
PANEL DISCUSSION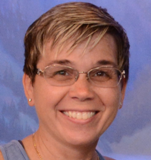 Sunny Wear
Chief Information Security Officer for Risk, Fraud and Compliance
FIS
Sunny Wear, CISSP, GWAPT, GSSP-JAVA, CEH, CSSLP is a Security Architect and Web Application Pen Tester. Her breadth of experience includes network, data, application and security architecture as well as programming across multiple languages and platforms. In her 20 years of professional experience, she has participated in the design and creation of many enterprise applications as well as the security testing aspects of platforms and services.
She is the author of several security-related books including her most recent entitled Secure Coding Field Manual: A Programmer's Guide to OWASP Top 10 and CWE/SANS Top 25 (http://www.amazon.com/SCFM-Secure-Coding-Manual-Programmers/dp/1508929572) which assists programmers in more easily finding mitigations to commonly-identified vulnerabilities within applications. She conducts security talks and classes locally and at conferences like BSides Tampa and AtlSecCon.
Twitter: @SunnyWear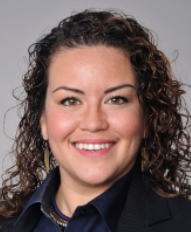 Carla Vila
Senior Manager, Network Information Security & Risk Compliance
PwC
Carla Isabel Vila, CISSP, is an Information Security Risk and Compliance professional at PwC (Pricewaterhouse Coopers), a leader in the international professional services arena.
In her current role at PwC, Ms. Vila has played an essential part in evaluating the security programs of PwC's global third party cloud and outsourcing vendors, while driving process maturation and business alignment. Prior to her time at PwC, she worked in the healthcare IT industry, and played an integral part in getting her company's software HIPAA/ Hitech ready.
Ms. Vila graduated Cum Laude with her bachelor's degree from the University of South Florida; and graduated with honors with her Global MBA from Thunderbird University, which allowed her the opportunity to study abroad in Argentina, China, and South Africa.

Derrick D. Thomas
Senior Associate
PwC
(ISC)2 Tampa Chapter President
Derrick Thomas is an information security professional with over 25 years of experience in networking, security, data privacy and information assurance. Born and raised in Tampa, Florida, during his career, he has worked with IBM, AT&T, GE Information Systems, US Department of Defense, Citigroup and Accenture. He is currently employed as a Senior Associate at PriceWaterhouseCoopers (PWC) where he performs IT security audits and an adjunct professor of information technology at South University and Southern New Hampshire University and American Public University System.
Derrick is a graduate of the University of Tampa, where he received his Bachelor of Science in Management Information System. He holds a Master of Information Systems from the University of Phoenix and a Juris Doctorate from Stetson College of Law. Derrick currently holds a Security+, Network+, Mobility+, GMOB (Mobile Device Security Analyst), CISA, CIPP/US, CIPT, IAPP Fellow of Information Privacy and CISSP.
Derrick is the co-chair for the IAPP Central Florida Knowledge-net, President of the Tampa Bay chapter of (ISC)2 and chairperson for the B-Sides Tampa IT Security conference.

Doug Logan
CEO & Principal Consultant
Cyber Ninjas
Douglas Logan is the CEO and Principal Consultant for Cyber Ninjas, a Sarasota, Florida-based company. In that role, he is responsible for working with organizations to evaluate their current cyber security risks, educate stakeholders on the nature and causes of those risks and establish policies, programs, and procedures that provide long-term protection. His solution-focused services include enterprise threat analysis and modeling, security program development, secure software development life-cycle (sSDLC) creation, training, staff mentoring, and ethical hacking.
Doug has handled Cyber Security for major companies and organizations around the country, such as the Federal Communications Commission, United Services and Administration Corporation, JP Morgan Chase, Bank of America, Citibank, Sally Mae, and more. In 2015 he was ly named a winner of the prestigious SANS 2015 Difference Makers Award.
Outside of work Doug serves as the Chief Technologist, and senior instructor for the US Cyber Challenge; a non-profit organization dedicated to finding America's brightest and getting them plugged into the Cyber Security field. In that role he helps shape America's future cyber warriors to help defend our nation.
EVENT LOCATION HOST

Angelo E. Thalassinidis, Ph.D.
Chair, Department of Information Systems and Technology
South University
Angelo developed and executed the vision and strategic direction of the technology oriented academic programs in all twelve campuses having an excess of 600 students. To accomplish that, he developed and managed key metrics (accreditation, program assessment, student enrollment, persistence, graduate employment rate/salary, and employer satisfaction); fostered relationships with College Deans, Chairs and faculty for interdisciplinary program development; worked collaboratively with university partners (existing and new) to develop and deliver programs in response to community needs across the country; and developed and managed academic programs in traditional and non-traditional formats.